The Turnover Shop
of Wilton
The Turnover Shop
of Wilton
The Turnover Shop
of Wilton
The Turnover Shop
of Wilton
The Turnover Shop
of Wilton
The Turnover Shop
of Wilton
The Turnover Shop
of Wilton
The Turnover Shop
of Wilton
The Turnover Shop
of Wilton
The Turnover Shop
of Wilton
The Turnover Shop
of Wilton
The Turnover Shop
of Wilton
Announcements
Public Consignments will begin October 3 from 10:00am to 11:00am.
Please remember to wear your masks and observe social distancing requirements.
Hand sanitizer is at the entrance for customer use.
Everyday Sale: 50% off items that have been in the shop at least a month and a day.
We accept cash, checks, credit and debit cards.
New items are coming into the Turnover Shop daily.
Our Donations Support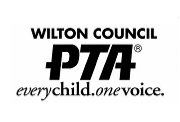 And Numerous Local Charities