The Turnover Shop
of Wilton
The Turnover Shop
of Wilton
The Turnover Shop
of Wilton
The Turnover Shop
of Wilton
The Turnover Shop
of Wilton
The Turnover Shop
of Wilton
The Turnover Shop
of Wilton
The Turnover Shop
of Wilton
The Turnover Shop
of Wilton
The Turnover Shop
of Wilton
The Turnover Shop
of Wilton
The Turnover Shop
of Wilton
Announcements
Open for Sales and Donations
Monday – Friday, 10AM – 4PM
Saturday, 10AM – 1PM
Throughout the Holiday Season
Please Note:
If Wilton Schools are Closed Because of the Weather, the Turnover Shop is also Closed.
If Wilton Schools are on a Delayed Schedule, the Shop will open when the Volunteers Arrive. But Consignments are Cancelled for that Day.
Third Monday Madness Continues!
On the Third Monday of
The Following Months
All Expired Merchandise is
75% Off!
June 19th
Expired Items are those dated at least a Month
and a Day before the Date of Sale.
For Example: An Item Dated on
April 12 expires on May 13. All Reductions are Automatically Taken.
If the Turnover shop is closed on the third Monday,
due to weather conditions, Monday Madness
will be cancelled for that month.
Please remember to wear your masks and observe social distancing requirements.
Hand sanitizer is at the entrance for customer use.
Everyday Sale: 50% off items that have been in the shop at least a month and a day.
We accept cash, checks, credit and debit cards.
New items are coming into the Turnover Shop daily.
Our Donations Support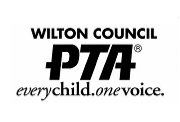 And Numerous Local Charities